---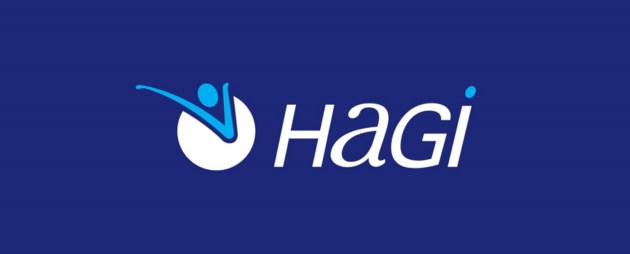 In the early 1970s, a group of like-minded young persons with a disability in the city of Thunder Bay created the city's first disability rights organization, called the Handicapped Action Group Incorporated (HAGI). These disabled young people were aided by the Lakehead Rehabilitation Centre at St. Joseph's Hospital and the Lakehead Social Planning Council. HAGI was officially created in 1972, with the appropriate organizational framework and Board of Directors needed for this movement. By the early 1980s, HAGI had built relationships and connections with community and political leaders, becoming the main local and regional organization for disability advocacy.

HAGI's mandate is to improve the quality of life for individuals with a disability including seniors. It can accurately be said that HAGI was one of the first in Northwestern Ontario, Ontario, and even Canada in terms of creating awareness and implementing solutions surrounding accessibility. HAGI successfully broadened the disability rights movement municipally, provincially, nationally and internationally.

It is our goal to provide the best barrier free housing to our consumers the freedom to make independent choices about their lifestyle.

We provide the following core services:

Barrier-Free Housing
Wilderness Discovery Program
Provide a platform for persons with a disability to promote community inclusion
Fundraise (HAGI TV Bingo, etc.)

At 1201 Jasper Drive, there are 20 one and two bedroom self-contained apartments and at 150 Castlegreen Drive there are 20 bachelor self-contained apartments and 4 two bedroom self-contained apartments. Both locations have 24-hour support care, are designed barrier-free and have affordable rent geared towards each individual's income.

Another service provided by HAGI since 1983, includes the Wilderness Discovery Centre, located on Lake Shebandowan. HAGI built and operates this summer camp facility which is fully wheelchair accessible.

Every summer, HAGI provides an opportunity for individuals to be able to access barrier-free cabin rental, accessible transportation to the facility and access to all amenities during the summer through a camp fee subsidy program.

Apart from the Housing Services and Wilderness Discovery Program, HAGI also is currently active in continued change and advocacy promotion, supporting accessible sporting and recreation programs, and running HAGI TV BINGO.

HAGI TV BINGO has been operating since 2004 and has provided fun for all who play. This program consists of one 30-minute full card game worth $3000 and special games worth $5000. Proceeds from these bingo's are used to support the Wilderness Discovery Program, other sports and recreational programs, and other programs, services and/or organizations which follow a similar philosophy. Our next bingo will be Saturday September 12, 2020.

HAGI realizes that there is still much more that needs to be done in the community. They are currently looking to increase their membership from any individuals in the community who are willing to take an active role in the operations of existing and future developments of services and programs for individuals with a disability, including seniors, within the community.

Voices are needed to make a difference. HAGI wants to hear your concerns as to what needs to be done. Email info@hagi.ca for more information on becoming a member and wanting to use your voice to take a stand with HAGI. Our community has come a long way, but the journey is far from over. We will communicate with persons with disabilities in ways that take into account their disability. Consider becoming a member of our pro-active organization.
---
Our People