Our clinic offers general chiropractic care - specializing in sciatica, herniated discs, bulging discs and degenerative disc disease. Other services include ART (Active Release Technique), Custom Orthotics, Chirothin (Weight Loss Program) and more.
Chiropractic treatment is a skilled, hands-on, drug-free health care treatment that can immediately treat the source of your pain and helps our body be as best as it can be. Chiropractic adjustment allow the spine to return to its proper position and improve your overall range of motion. Chiropractic adjustment remove pressure from affected nerves allowing you to feel normal again NATURALLY. Spinal Health and Rehabilitation Centre of Canada specializes in treating those who suffer with herniated discs, bulging discs, and degenerative disc disease with the DRX9000. Dr. Pustina also specializes in soft tissue injuries and utilizes the ART technique (Active Release Technique) which helps those who suffer with associated chronic muscle spasm and repetitive strain. Med-X spinal strengthening equipment is also available.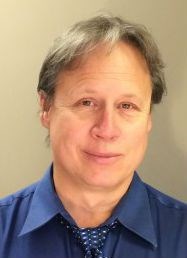 More About Dr Michael Pustina
Dr Michael Pustina born and raised in Thunder Bay is a graduate of Hammerskjold High School.
After graduating in 1978, he received his Bachelor of Science degree from the University of Guelph. Dr. Pustina continued his post secondary education by attending and graduating from the Northwestern College of Chiropractic in Minneapolis, Minnesota in 1989.
Dr. Pustina works extensively in the chronic pain area as well as specializing in neurology; treating those who suffer herniated discs; bulging discs and degenerative disc disease. He has done extensive work with players from the NHL, NBA and the NFL. Dr. Pustina is also a past Board Member of BISNO (Brain Injury Services of Northern Ontario). Dr. Michael Pustina personalizes each patient specific to their needs which may include exercise, weight training programs and healthy weight loss.
Dr. Pustina's 25 years of experience utilizes the most up to date techniques and medical equipment to help resolve chiropractic health problems as well as those who suffer with acute and chronic pain.