What is chiropractic care?
Chiropractic is most commonly used alternative health care to treat musculoskeletal conditions. The primary goal of chiropractic is providing and maintaining joint health. This can be done through numerous ways such as spinal or extremity adjusting, soft tissue mobilization and corrective exercise programs.
Definition of an Opioid Medication
The opioid classifications of medication are prescribed by a physician to help patients with chronic pain syndromes. Regular use even as prescribed by a doctor can lead to dependence and, when misused, opioid pain relievers can lead to overdose incidents and deaths. In Canada alone, there are 2000 deaths reported each year associated with the use of prescribed opioids. Recently, Dr. Jason Busse shared at the 2016 Opioid Summit that current research states 100% of patients engaged in long-term opioid use will develop physical dependency, which means it will be very hard to stop or reduce their dose of opioids.
Why is chiropractic care so important?
Studies show that more than 80% of the population will experience back pain within their life. Applying that to today's opioid
epidemic is crucial in the fight against opioid addiction/overdose. Healthcare for Communities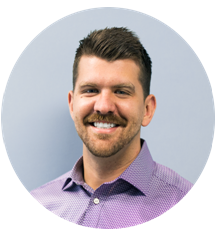 implemented a nationwide survey and found that arthritis and back pain was the most prevalent chronic physical health conditions among opioid users, 63% reported arthritic pain while 59% reported back pain. "As experts in musculoskeletal health, Canada's chiropractors can play a bigger role in reducing over-reliance of opioids, starting with the conservative management of musculoskeletal conditions (back pain). By providing prompt access to clinical alternatives, like chiropractic care, evidence suggests that we can reduce reliance on opioids to treat acute and chronic musculoskeletal related pain" (Canadian Chiropractic Association).
What services we Provide at Oak Medical Arts
Chiropractic Care
Pharmacist pain consultations
Harm Reduction
Fentanyl patch for patch exchange
Naloxone emergency kits