This summer has been off to an exciting start with a number of FedNor funding announcements, the launch of the Canada Summer Jobs program and the implementation of the new Canada Child Benefit.
As a result of these great initiatives, many organizations across Thunder Bay-Superior North will be able to drive economic growth to give youth the skills they need to succeed in the future and will put more money in the pockets of so many families.
In July, I visited Nipigon, Terrace Bay, Marathon, Manitouwadge, and Biigtigong Nishnaabeg.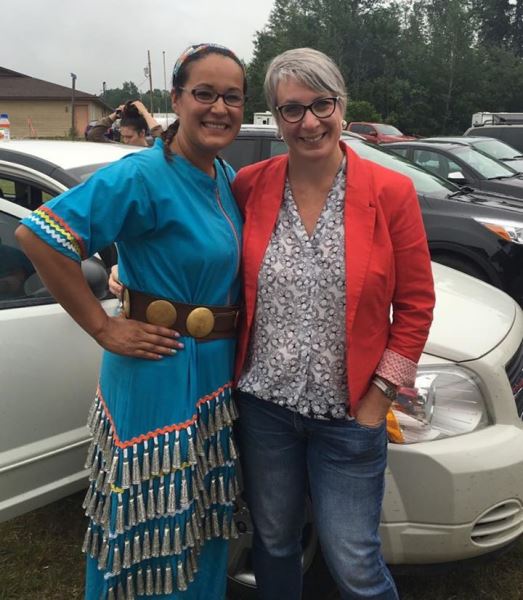 I had the opportunity to speak with many constituents, friends and community leaders.
When I talk with my colleagues in Ottawa and with people from across Canada, I sometimes find it difficult to explain the vastness of our riding.
Thunder Bay-Superior North covers an area of nearly 90,000-square kilometres, which is huge compared to some urban ridings that are smaller than 20-square kilometres.
But travelling and visiting communities across our riding allows me to hear your input and ideas, and of course, allows me to experience the unparalleled beauty of Northern Ontario.
In August, I visited constituents and community leaders in Greenstone. I had very productive meetings in Aroland First Nation, Long Lake #58 First Nation and with Mayor Renald Beaulieu in Greenstone.
During the visit to Greenstone, I hosted an open house to have a chance to get to know people in the region and to hear their thoughts and concerns.
I also had the privilege of announcing a $335,000 investment through FedNor to support small business development and growth in the Greenstone region.
Finally, this past week MP Don Rusnak (Lib., Thunder Bay – Atikokan) and I welcomed two guests to Thunder Bay.
The Minister of Finance, Bill Morneau, came to Thunder Bay to talk about the wide-ranging benefits of the Canada Child Benefit for families across Northern Ontario.
We also welcomed Minister of Veterans Affairs, Kent Hehr, as he announced the reopening of the Veterans Affairs office in Thunder Bay to ensure our veterans are treated with respect and dignity and have access to services that they deserve.
I hope your summer has been safe and fun! Be sure to take advantage of the nice weather while it lasts!
Your MP,
Patty Hajdu