Twice As Nice Thrift Store
---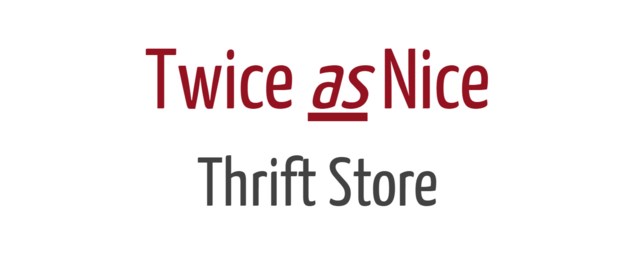 The Twice As Nice Store opened in 1997 after a member of the Thunder Bay Christian School (TBSC) noticed a large amount of bagged clothing ending up in a landfill. He decided that they could be used towards something better – being sold to offset the costs of education at our local independent Christian-based school.
The store is run by the hard work of the main committee (formed under the authority of the school) as well as many volunteers. Over 100 volunteers work at and for the store each month, in everything from; sorting bags of clothing, picking up donations from various drop-off locations, and fixing furniture, to managing the store during regular open hours.
Extra clothing that isn't sold is given to 15 other groups in order to help the needy.