---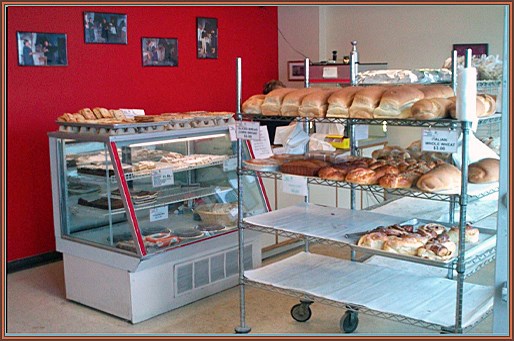 The origins of Donato's Bakery in Thunder Bay lie, in the most part, to a father-son-family endeavour leading to its founding in 1994 when Nino Bruno seized an opportunity and helped his Sons in opening the first bakery in the family since that of the original old wood fired oven of their Great Grandmother in Simbario, Calabria.

Today Donato's offers pizza; prepared take-out dishes, traditional bread and sweet products, and is open 24 hours a day.

Donato's Bakery operations are based on passion for the traditional way of doing things and excellence in quality and taste. Caterina Donato Bruno and Nino Bruno together have three Sons, James, Donny and David whom are all committed to creating taste sensations through their pizzas, breads, pies, cheesecake and bite-size tart creations.

Donato's prides themselves in their capacity to offer customers delicious food and tailor-made service solutions, big or small. We have three ovens; the largest of the three has the capacity to cook 30 pizza´s at one time or over 100 traditional Italian loaves. Our Bis-Nonna (Great Grandma) in the old country would have been proud!

Services include private and public functions, cafeterias, cafés, restaurants, conference and meeting venues as well as food services for schools and public service organisations. Donato's also offers sweet trays for catering services for special occasions, catering companies or catered events.