For Michael Rennie, whole-ecosystem research has come full-circle in a very short time at the Experimental Lakes Area.
Rennie was among the Department of Fisheries and Oceans employees who received pink slips in May of 2012 when the federal government announced it would be divesting itself of the 58-lake research station near Vermillion Bay.
He was able to keep his job while a two-year fight ensued between the Conservative government and its scientists over restoring ELA's $2-million annual funding.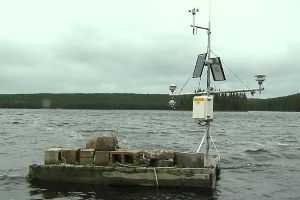 It was a battle the scientists would lose but a war that science would win. In April of 2014, Manitoba and Ontario committed the funds and handed over management of the outdoor laboratory to the Winnipeg-based International Institute of Sustainable Development.
Then in January, Rennie was hired as an assistant professor at Lakehead University. He's helping to oversee the first batch of post-secondary students working in the facility that over the last 40 years, has informed public policy on acid rain, algal blooms and fish habitat.
"It's a wonderful learning experience for students," Rennie said.
"When I think back to what really influenced me and where I am, it was the hands-on experience and participating in field courses as an undergrad that really got me excited about aquatic ecology."
Recent graduate, Phil Anderson is now a fisheries research assistant at ELA. He said the opportunities students are being offered to work beyond laboratories is invaluable, not only for them but for scientific inquiry.
"It lets me get out into the field and really get some hands-on work. It makes me fortunate for the skills I got through my edcuation but also the further education I got out here with real, hands-on experience."
Now that the IISD has taken over the station, education isn't the only opportunity on the horizon. Chief research scientist Mike Paterson has worked at ELA for 23 years and has never been more excited about its potential.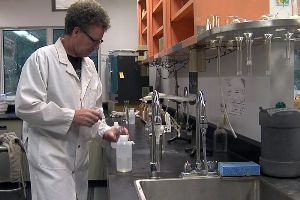 Although he's still concerned about building long-term sustainable funding, keeping ELA alive has preserved decades of climate data. While many of the lakes have undergone chemical experiments mirroring industrial behaviour, some are still untouched and the possibilities for experimentation have become virtually limitless.
"As a branch of Fisheries and Oceans, we were primarily focused on fish," he said.
"Now we can broaden the research to include more types of issues: water quality, we can now work on land. We can test clean water technologies and so forth.
"We're working on the scale that matters for most enivronmental issues, that is the ecosystem scale."