THUNDER BAY -- Movies are meant to be seen on the big screen.
"For me the best way to see a movie is to see it on the big screen surrounded by strangers so you can listen as they laugh all at the same time or as they gasp in horror or whatever reaction they have," said film expert Richard Crouse.
Crouse, who is Canada AM's regular film critic, is participating in Cineplex's sixth annual Great Digital Film Festival from Jan. 30 to Feb. 5 by interacting with fans on Twitter, answering questions and engaging in conversation on the classic and fan-favourite films chosen for this year's lineup.

Thunder Bay's SilverCity is one of the theatres that will be hosting the festival.
As a reviewer, Crouse has every closet and cupboard in his house filled with DVDs and Blu-rays, but he finds he doesn't watch them that often.
"Given the choice, I'd always rather see something on the big screen," he said, adding this festival is a way for him to see some of these films the way they were meant to be seen.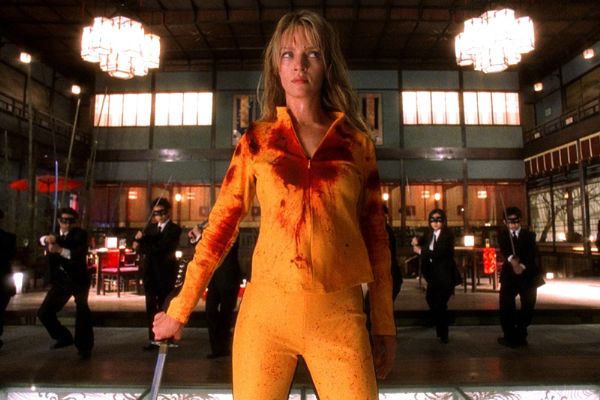 The lineup includes an all-day screening of all five X-Men films as well as Blade Runner: The Final Cut, Alien and its sequel Aliens, Hellboy, The Monster Squad and The Rocketeer.
It also includes a screening of Pan's Labyrinth that will feature a pre-show interview Crouse did with the film's director Guillermo del Toro about the challenges of making the film.
The festival will also feature both Kill Bill movies, shown back-to-back as director Quentin Tarantino originally wanted.
Crouse is excited to see 1990's Darkman starring Liam Neeson and Frances McDormand. The film was directed by Sam Raimi and was after Evil Dead, but before Raimi became known in the mainstream media with Spider-man in 2002.
"I think (Darkman) should have been the start of a big franchise and it wasn't, but I think 25 years later people will get a real kick out of seeing it as they will Dick Tracy, which was a movie that when it came out was one of the most highly-publicized movies of the time," said Crouse.
With Madonna starring alongside Warren Beatty, who also directed Dick Tracy, the movie was a big hit when released in 1990.
"But it's not one of those movies people talk about as a classic or as a must-see but when you have another look at it after 25 years, it's a lot of fun," said Crouse.
During the festival, moviegoers can tweet their questions and thoughts to Crouse with the hashtag #GDFF or @RichardCrouse.
For showtimes and ticket information see www.cineplex.com/digitalfilmfest