THUNDER BAY – Dirty hallways and unkempt entrances are greeting visitors to local school as the union representing custodial, maintenance and cafeteria staff continues their job action.
For the past three weeks, workers represented by the Canadian Public Employees Union have been engaged in a limited work role as their union negotiates a new collective bargaining agreement with the province.
Lakehead Public School Board superintendent of business David Wright acknowledged the schools are getting "dirty" and while the job action has no direct bearing on the students' learning environment, there is an effect.
"I think people take great pride in their schools, I know we take great pride in our schools, so it's disappointing to see the state of schools," Wright said on Thursday. "You don't take as much pride in a school as you do in a clean school. I think over time it will negatively impact the environment."
Board officials denied requests from tbnewswatch.com to visit any of the schools to observe the conditions, citing their desire to not negatively impact the relationship with the custodial staff.
The union has been in a central strike position since the summer and job action stems from province-wide issues rather than local issues, Wright said.
CUPE local 2486 president Rodney McGee told Dougall Media the sanctions include not maintaining front entrance ways to schools and not sweeping hallways. Classrooms are still being cleaned on schedule with desks and other surfaces wiped down. Other areas such as washrooms, cafeterias and gymnasiums continue to be cleaned and any requests from principals to handle any health and safety hazards, such as slip and fall risks, have been addressed.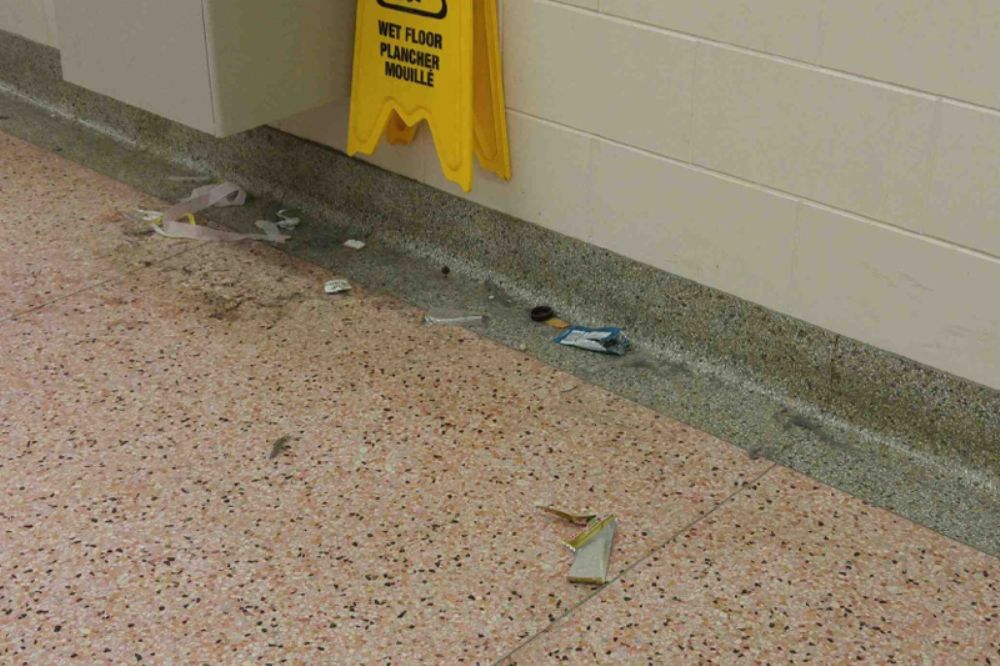 But the disarray in some schools has caught the attention of some parents, as Wright said the board has received multiple complaints though he did not name the schools mentioned.
"It's a visual representation when you walk into a school and you see dust bunnies in hallways, you're not accustomed to seeing that," he said. "Parents aren't happy and don't understand. Perhaps we haven't done a good job communicating to parents what's going on."
The board is planning on posting notices on the front doors of schools to explain the situation to parents and visitors.
The union represents about 55,000 education workers across the province.
CUPE is not the only union engaged in job action against a school board.
Though the Ontario Secondary Schools Teachers Federation has locally ratified an agreement for teachers and occasional teachers, student support professionals and early childhood educators with both the public and Thunder Bay Catholic District School Board are in the first phase of job action.
Pat Gibbs, the local OSSTF president for the public board's student support professionals, said there are more than 400 members who are in the middle of job action.
Those sanctions include administrative duties such as not attending staff or department meetings, extra-hours professional development, collecting money for milk and lunch, distributing documents and not using personal electronic devices for work purposes.
Gibbs said the action does not directly affect student learning and safety and members who participate in voluntary roles with clubs and teams will continue to be allowed to do so.
Catholic board director of education Pino Tassone said efforts are being made to mitigate the impact of the job action.
"We meet regularly with our senior team and we also talk to the federation every day," he said. "Every day if there are any issues we get together and resolve them."
Meanwhile, the Elementary Teachers Federation of Ontario is still without an agreement and is launching the next phase of their work-to-rule campaign next week.