Local efforts are being made to help those affected by a devastating wildfire that is ravaging Fort McMurray.
A four-member group from Thunder Bay will be among the 119 personnel sent by the Ontario Ministry of Natural Resources and Forestry on Friday to combat the northern Alberta blaze, which as of Wednesday afternoon is estimated to have consumed more than 1,600 homes and buildings and has grown to more than 10,000 hectares.
Estimates indicate at least 53,000 people were evacuated Tuesday out of Fort McMurray, where in one neighbourhood 70 per cent of homes were destroyed.
Natural Resources and Forestry Minister Bill Mauro said the province received a request for assistance from Alberta on Tuesday and said a "stable" forest fire situation in Ontario allows them to deploy the resources.
"We're more than willing to lend our support. We've all seen the images on television," Mauro said.
"It's incredibly intimidating and we look forward to being able to help Alberta as Alberta has helped Ontario in the past."
Ian Monteith, a fire operations technician at Thunder Bay fire management headquarters, said the local crew will join a 21-member strike team of firefighters from other Ontario fire regions, which will work on the ground to help contain the wildfire.
As well, the local branch of the Red Cross is accepting donations to help the people of northern Alberta affected by the wildfire.
Red Cross local branch manager Robert Kilgour said monetary donations can be made either online or by telephone.
"We are hearing a lot of support from people from the street and people phoning to see how they can help," Kilgour said.
"As for the situation in Alberta, that situation is evolving very rapidly and needs are being assessed by the day. We're seeing that our citizens our showing their giant hearts and making donations to help the people of Fort McMurray."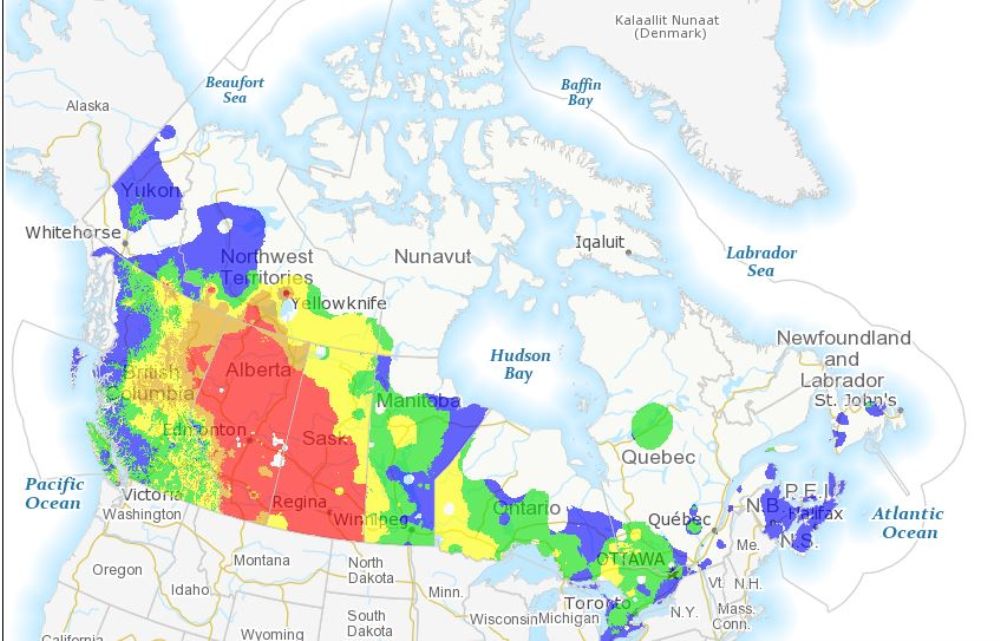 Ontario officials insist they are prepared in the event a major fire were to spark in the region.
Monteith said preparedness strategies are in place across Northwestern Ontario in the event a wildfire were to threaten communities.
"We have a lot of emergency operations plans for those particular types of scenarios," Monteith said.
"Normally our escalation ramps up to a point we bring in a lot of people in different roles to prepare for emergency responses based on the level of hazard we have within the area."
In Northwestern Ontario the fire hazard ranges from high throughout most of the region to moderate closer to Thunder Bay.
So far this season there have been eight fires in the local area, with five since Friday. Those have predominantly been grass fires and have been contained to less than one hectare in size. A couple have been in the rural Lappe area and there has been at least one on Fort William First Nation territory.
"The weather has been pretty dry for the most part across the west fire region," Monteith said. "Fires happen, whether it be through accidents or anything else, it gets into the grass and spread really quickly through those fuel types so we are maintaining our alert status."