An application is under review in Chicago Tuesday that would see 10 million gallons of water diverted daily from the Great Lakes to supply Waukesha, Wis.
Representatives from Ontario and Quebec are meeting with their counterparts from eight states bordering the Great Lakes to speak to a May 4 discussion draft released by the governing Great Lakes-St. Lawrence River Water Resources Regional Body.

Cancer-causing radium contaminates Waukesha's groundwater, rendering it undrinkable by that state's Clean Water Act. The draft found "significant environmental impacts" to hundreds of acres of wetlands and local lakes when modeling alternatives to the proposed Lake Michigan diversion.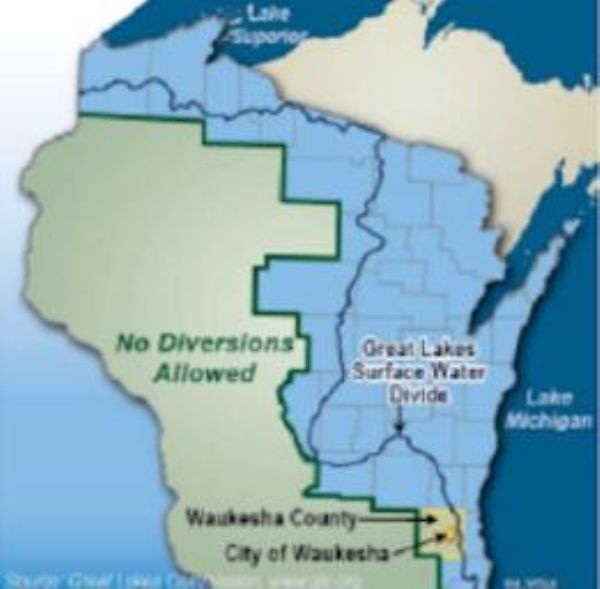 "The people served by the Applicant deserve a safe, reliable water supply," it reads.

Ontario expressed concerns over the original application, which would have served consumers outside of agreed-upon basin boundaries for water diversion in a 2006 international agreement.

The regional body found Waukesha to be "wholly outside the Basin" but because it's "wholly inside Waukesha County," which straddles the basin's boundary, its eligibility for water diversion is interpretably within the agreement.

Minister of Natural Resources and Forestry Bill Mauro is waiting to hear the results of Tuesday's clause-by-clause review.
He said Ontario was encouraged by area reductions in Waukesha's modified application.

"There are some areas that are part of an amended application that did not meet the guidelines, as we understand it at this point, in the original agreement," Mauro said, adding that criteria would still affect at least one prospective municipality.

"We're pleased they came back with amended document that was significantly different than their first application and we're going to look very closely at what the final document is."

Once that document is finalized, the governors of all eight states that border the Great Lakes will need to unanimously vote to approve the plan.
Although Ontario and Quebec are signatories to the 2006 agreement, the Canadian provinces can only provide opinions on actions and do not have voting rights.