THUNDER BAY – A look out the window Saturday morning confirmed what many residents knew was eventually coming.
Winter has visibly arrived in Thunder Bay.
The city received another significant snowfall this winter, one of few compared to the winter season one year ago.
The fresh snow was good news for many, who are more than ready for activites that rely on snow.
"It's about time," Diane Harder said while out walking with her children and dogs. "Hopefully we'll get a bit more snow so we can do some cross-country skiing."
Ron Currie got a wintery welcome, arriving back in the city Friday night after a holiday trip to Dubai.
"Actually, I'm quite happy to get back in the nice white snow and relatively mild cold. It could be worse," he said.
"It hasn't even started up yet. Let's hope we get a bit more snow."
He did get one welcome home gift in the morning.
"I was really grateful to look out the window and see my neighbour getting most of the shoveling. He had already done half the driveway," Currie said.
As of 3:30 p.m. Thunder Bay remained under an Environment Canada issued snowfall warning, with another 15 centimetres forecasted to fall during the day.
The national weather service is cautioning drivers to be prepared for limited visibility as well as treacherous conditions as snow accumulates.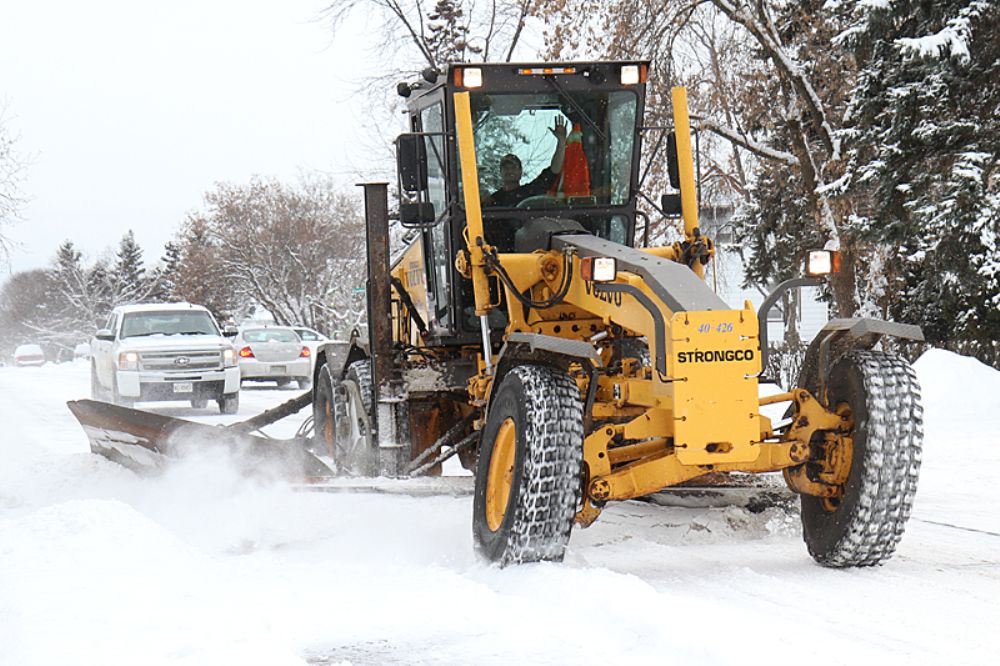 City snow removal crews were out throughout the day working to clear roadways.
After a particularly harsh winter just a year ago residents were treated to an unseasonably mild December that saw below average snowfall and 14 days with a high temperature above freezing.
Typical Northwestern Ontario winter conditions began to rear their head over the past 10 days, with temperatures dropping to around – 20C.
But up until this point people weren't getting much use out of their shovels and snow blowers.
According to Environment Canada data at this time in 2014 there was more than 25 centimetres of snow on the ground, compared to four this year prior to this storm.