When they're forced to step into action, they're praised as heroes.
But for many paramedics, firefighters and police officers, there's a part of the job that lingers long after the wailing sirens are silenced and flashing lights are switched off.
Kyle Stamler is a paramedic with Superior North EMS and shop steward for Unifor Local 229. He says the mental tolls of the job havae a significant affect on many first responders.
"A lot of staff report things like getting flashbacks or seeing a call over and over again, it keeps playing in your head … it can lead to anxiety, feelings at work of not being able to perform duties and sleepless nights."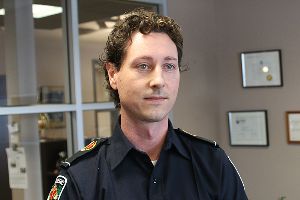 First responders are twice as likely as the general public to be diagnosed with post-traumatic stress disorder. Across Canada in 2015 there were 39 known first responder suicides with another eight reported already in 2016, according to the Tema Conter Memorial Trust.
Superior North EMS has contributed to that tragic statistic, and the employees there still suffer from the loss of one of their own paramedics last month.
"Anytime it's a brother and work mate it hits especially close to home," Stamler says.
"It's tough to deal with but the good news is we have initiatives that are being launched, education is being done and hopefully for a future generation of paramedics we can grow up to be healthier."
Superior North EMS acting chief Wayne Gates remembers the emotional weight that comes with being a paramedic. For him, the simple question of 'how was your day' was never so simple.
"It caused me to clam up with my family and they could see I would not be as open with them," he says, recalling his days working in the ambulance.
"I would come home and I didn't want to talk about work and I didn't want to talk about what happened because as paramedics … we don't want to drag our family into the terrible things we had seen."
Gates said the paramedic service has spent the past year working to create and develop strategies to combat PTSD and mental illness.
That has led the formation of a wellness committee and peer-support system to help identify how to allow paramedics to comfortably come forward when they're battling mental illness, see the signs in others and foster open conversation.
"The goal of the wellness committee is to make sure we have the policies and procedures in place to get supports to our paramedics that need them," he said. "Paramedics can go to a peer or a manager if they're having issues or concerns or we recognize we think someone is having concerns we'll have a peer approach them and see if there's something we can do to assist them."
Earlier this week the province announced plans to implement a strategy to assist emergency services in handling PTSD in emergency responders.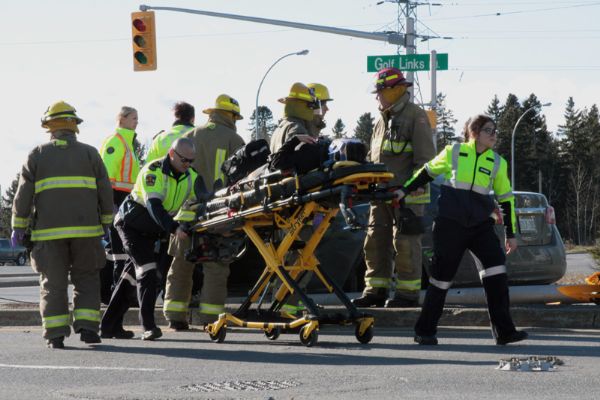 The strategy includes an ad campaign to boost awareness about PTSD risks for first responders and provide grants for PTSD research.
Despite the initiative, and the fact the stressors a first responder faces on the job are well documented, sufferers are left in limbo when first diagnosed with PTSD.
First responders continue to wait for Ontario to include PTSD as a known work-related health issue, which would make it automatically covered by the Workplace Safety and Insurance Board at the time of diagnosis rather than having to prove on an individual, case-by-case basis it was occupationally caused.
Until then, PTSD sufferers remain at the mercy of a WSIB adjudicator despite the doctor's conclusion.

Thunder Bay Police Association president Greg Stephenson says the heroic reputation of first responders makes it especially difficult to open up and admit they're struggling.
"We have this shield of honour and we're supposed to be tougher than everybody else, the old cliché we're always running into danger when people are running away and it affects us," Stephenson says.
"We're hoping with this new information and hopefully with the government bringing forward presumptive legislation for PTSD and first responders we can get the help for the people and it's not such a stigma. It's something we deal with every day and unfortunately it's not something that will go away."
Within the past year the police service has installed an officer with critical incident stress training to work with members of the force to provide support as well as direct affected officers to appropriate resources.
Having a trained and dedicated resource gives officers a specific place they can turn when they need assistance.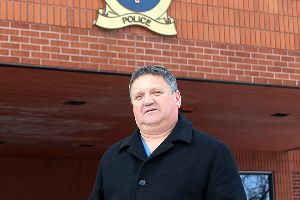 "It's been a big help for our organization in dealing with counselling and talking about it. That's the biggest thing, just being able to talk about it and being able to find out what's available to you," Stephenson says.
"We want our members to understand it's not a liability. It's something we want to deal with."
It's something all services are working to address directly.
Thunder Bay Fire Rescue has enrolled a number of local firefighters to receive training through the Road to Mental Readiness program, which has been adopted by the Ontario Association of Fire Chiefs after being developed by the Department of National Defence for members of the military.
That training provides education, awareness and is expected to be spread not only through the department but perhaps to smaller services across Northwestern Ontario.
It complements the fire department's established intervention programs such as their critical incidents response team, which is available to assist in the aftermath of traumatic calls.
Fire Chief John Hay says the department's goal is to be proactive rather than reactive and to try to address occupational mental health issues before it becomes too late.
"We have criteria that's used with that to initiate the team. It's all done with peers. There's no management intervention in our program and we find that's the best credible way to bring the program to our firefighters," Hay said.
Gates, who started working as a paramedic 26 years ago, said the shift in how mental health concerns are being addressed has dramatically changed since the beginning of his career.
"I remember when I first started, I've been involved in some pretty horrific calls and incidents," recalls Gates. "Back in the day it was you went in and did the call and then you just carried on. You didn't talk about it and waited for the next call to come in and that does build up over time when you've been in service for many years.
"That's what we're learning here. We can't do that anymore and we have to talk about these incidents and it's OK. As emergency responders we're human beings and these things do affect us and we have to acknowledge that and take care of them."