With gardening season well underway local horticulturists with little space to spare are digging deep for new techniques to maximize their growing potential.
Dozens of garden enthusiasts joined Friends of the Conservatory Saturday for the second annual Straw Bale Community Garden event at the Centennial Botanical Conservatory.

Friends of the Conservatory chair Kathleen Ott said straw bale gardening is a new technique that has become popular in urban agriculture over the past few years.

"It allows people that don't have a lot of space in their yards to do a full garden," Ott said.

"There's no weeding involved and it's great for people with disabilities because there's no bending and it's very low maintenance once it's conditioned."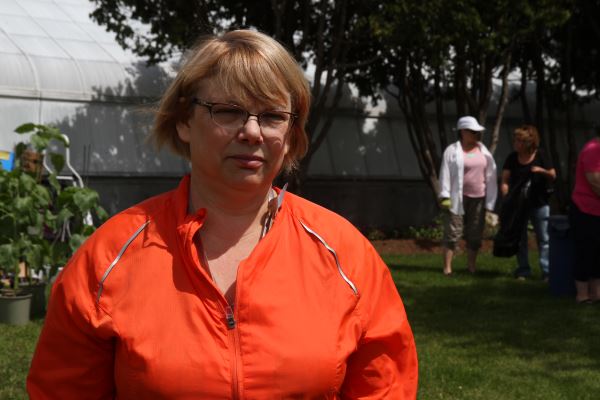 She added that the process is quite simple, but conditioning takes about three weeks.

For the first few days, the bale must be watered thoroughly so it stays damp and for six days after that pour a liquid fertilizer over the straw bale to speed up the decomposition.

"The fertilizer and water start to decompose inside the bales, and in the nice warm compost you put the plants in and they grow rapidly because they are in a warm environment," Ott said.

Any vegetable can be grown in a straw bale with the exception corn, which grows too tall and heavy and causes the straw bale to break apart.

Remove the straw to form a hole, place the plant in the hole and add soil.

Ott reminds people that if they grow too much they can donate to the foodbank.

Nine-year-old Eden Wirtz said gardening is a hobby of hers and she hopes to learn some new techniques to take back to her own vegetable garden.

"I love seeing all the different sprouts, and seeing the bees pollinating since bees are a very important thing and I think they are cool to look at." Wirtz said.

The young girl added that she's going to continue gardening when she is older "I'm going to follow in the footsteps of my mom and grandmother and my grandmothers grandmother."

She wants to remind people that it's important to eat your vegetables.