THUNDER BAY -- Everywhere Thunder Bay-Superior North MPP Michael Gravelle goes, everyone wants to know what went wrong with the Nipigon River Bridge.

Some are going beyond asking questions to hypothesizing as to why bolts broke on the newly-constructed bridge on Jan. 10.

Association of Professional Engineers of Ontario former president David Adams and engineer Michael Hogan are among them. The pair spoke publicly earlier this week, alleging the provincial plan to test the bolts in two laboratories is misguided.

Hogan claimed cold weather likely tightened the cables and the strain of that upward pressure without counterbalance caused the bolts to snap.

Gravelle conceded surprise over the bridge breaking only 42 days after it was opened to traffic when it was built to last between 75 and 100 years. He stood by the Ministry of Transportation's forensic investigation into the broken bolts, however.

"The Professional Engineers of Ontario expressed some concern members of their organization were making comments about a bridge for which they'd not had any connection with whatsoever in terms of the work," Gravelle said.

"It's not my intention to be critical of any comments that come forward. We are going to absolutely find out what happened to cause the bridge to fail as it did."

Others have criticized the $106-million structure as favouring aesthetics over sound engineering.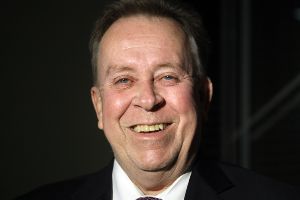 Gravelle has often called the Nipigon River Bridge the "crown jewel" of the highway twinning project between Nipigon and Thunder Bay and the province has funded a lookout tower on the edge of Nipigon to promote the project as a tourist draw.

"Decisions were made very much on a structural engineering basis," Gravelle said.

"The bonus, if I may, was that it was an extraordinary-looking structure as well. Cable-stayed bridges are certainly built all around the world -- this happens to be the first one in Ontario -- but the decision to build it was not based on aesthetics."