Conor McGoey is less than $10,000 from his $55,000 Kickstarter goal, which will transform his prototype board game into a fully produced commercial ready product.
But with less than four days to go, time is not on McGoey's side. Kickstarter campaigns are all or nothing; if the Thunder Bay man can't reach the $55,000 goal, he won't receive a dime from the people who've already pledged funds.
"There's always a spike at the start and a spike at the end," McGoey said of the campaign during a Canada Day game testing session at the waterfront baggage building. "So that should help us."
The exact deadline for the campaign is 11 p.m. on July 6.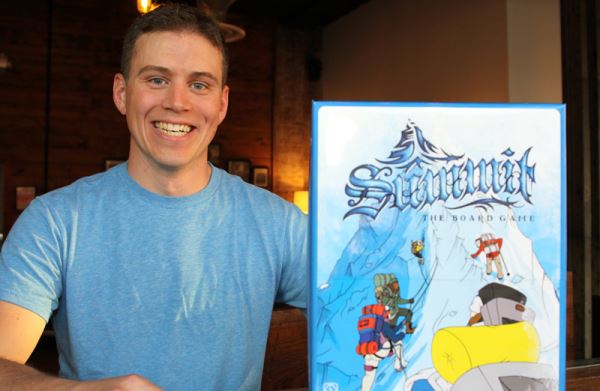 McGoey's project is Summit the Board Game – Mountaineering Mayhem and Killer Karma. The idea started as a rough sketch on the back of a President's Choice pizza box more than a year ago. Today it's a fully playable prototype.

While Kickstarter campaigns are known to have a strong 11th hour push, McGoey understands that his dream is in jeopardy so long as he remains under the $55,000 goal.

"I don't want to count on (the money) until it's done," he said. "As I've said before, it's all or nothing … so I'm a little bit nervous."
The campaign for Summit received some momentum recently with Kickstarter acknowledging it as a "project we love." That is an endorsement – a stamp of approval of sorts – that the crowdfunding service hands out selectively and is not paid for.
Summit is a survival race where one to six players try to move their game piece up and back down a mountain without dying.

With only minor adjustments to the game board and rules, Summit can turn from a co-operative experience to a competitive one.
A co-operative game features rules that make it more difficult for players to survive, while a competitive game has its own unique challenges in the form of other players trying to sabotage one another.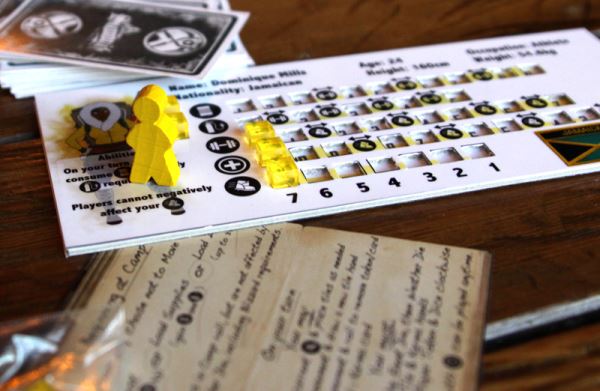 Players choose one of the game's premade characters before beginning Summit. Each character has unique ability that help them on their trek up and down the mountain.
The game is well balanced and full of depth with a variety of viable strategies and some flexibility to allow players to get creative.
Summit is also accessible. The dual modes – competitive and co-operative – along with the ability to change the game's difficulty simply by altering the board's arrangement means Summit may appeal to families and hard-core tabletop players alike.
Independent board games achieving commercial success via crowdfunding campaigns aren't exactly rare.
Cards Against Humanity is among the most well-known examples of a success, achieving and exceeding its initial $15,000 Kickstarter ask in 2011.
Meanwhile, Exploding Kittens is among the most notable success stories.

That game found itself with an incredible 219,000 backers pledging $8.8 million for a campaign that started with a modest $10,000 goal.

--with files from Nicole Dixon