THUNDER BAY -- The party that once aspired to create an independent province in Northern Ontario is welcoming the attention an online petition is bringing to its cause but some of its candidates are cautious over new urgency within the fringe movement.

As of Saturday, Trevor Holliday's month-old "People's Petition to create the Province of Northern Ontario" has surpassed 3,500 signatures, nearly doubling its tally in only a week.

Although Holliday has yet to reach out to his MPP to read his petition in the Legislature, Nipissing PC Vic Fedeli issued a written statement Thursday that committed to bringing all petitions he receives to Queen's Park.

The fight to preserve Ontario Northland put Holliday in the middle of Northern Ontario's simmering alienation sentiment over the past four years but politics is quickly ramping up for the 33-year-old motorcoach driver from Callander near North Bay.

Through funding and labour disputes, Holliday came to see a disconnect between Queen's Park's priorities and what he saw as critical transportation services for northern communities.

"With Ontario Northland, a lot of Indigenous people have taken up flying into Moosonee to get the train to Cochrane. From Cochrane, they get the bus into Timmins," he explained.
"Hearing some of those stories really hit home."

Holliday's family in Cochrane was seeing the economic impact of job losses in the mining industry. He came to feel Sudbury's resentment over low commodity prices and the impact slowing markets are having on exploration and value-added industry. He saw the relocation of health care services to cities in Ontario's south.

Raising four children under the age of 12, Holliday began to doubt the population-rich Golden Horseshoe could be trusted to foster the future of Northern Ontario. He has begun considering a regional speaking tour to moblize what he feels is the dormant separatist cause.

"In comparison to size, both New Brunswick and Newfoundland fit into ours. They do a fine job of it," Holliday said.

"I'm not saying everything's going to be riches and everybody's going to have streets of gold but yes, money can be made in raw materials."

Holliday's appetite for regional political independence drew him to North Bay's Ed Deibel, the leader of the Northern Ontario Heritage Party nearly 40 years ago who resurrected his movement in 2010.

"Ed's exact words were, 'you sound just like me.' I sounded exactly like him when he was in his thirties and started out. I didn't realize what I was thinking was the exact thoughts he had in the late '70s."

NOHP candidates garnered half a per cent of the popular vote in both Thunder Bay ridings in the 2014 provincial election. Deibel ran in absentia for the Thunder Bay-Atikokan seat and Paul Sloan finished last in Thunder Bay-Superior North.

Sloan welcomed the attention Holliday's petition has mobilized particularly in Sudbury, where the party was unable to field a candidate in the 2014 election and 2015 by-election. He hopes Holliday's petition is the spark the party needs to run candidates in all 11 Northern Ontario ridings for 2018.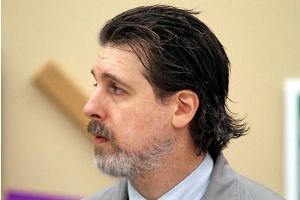 "We're such a small party that has trouble attracting volunteers and interest outside of elections but this does matter because it generates that interest. It keeps it in people's minds," Sloan said.

Holliday's ambition, however, is causing some hesitation within the party. The NOHP abandoned formal political separatism in its platform during its rebirth six years ago in favour of a long-term approach to building capacity.

"He (Holliday) got a membership but he had a little spat with the leader," Sloan said.

"He wants it now. There are still some in the party who don't think it can happen at all and there are some who see it as a gradual process. It's not going to happen immediately. Even if it were to happen immediately, the transfer would take years. When Nunavut decided to become a territory, it took about nine years to get it into operation."

Deibel did not respond to interview requests.