THUNDER BAY -- Northern Ontario Heritage Party Leader and founder Ed Deibel is hoping to pass the torch to the next generation as he announces his retirement after more than four decades on the province's political fringe.

Deibel led Northern Ontario's separatist movement through a boom of regional alienation in the 1970s.
He slept in a tent outside of Queen's Park with his son for three days in 1974, demanding then-Premier Bill Davis commit to taxing resource extraction for northern development and passing legislation that would require natural resources to be refined in Northern Ontario.

The NOHP collected the 10,000 signatures it needed to achieve certification in 1977 but between the Party's official launch and its de-registration in 1985, no candidate won a seat.

Since Deibel resurrected the NOHP in 2010, it has tempered his separatist stance to favour targeted local political control as a path to value-added industry.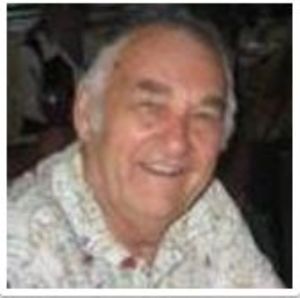 "The number one thing comes down to -- like it did when I talked to Bill Davis 43 years ago in his office -- it comes back to our natural resources," Deibel said.

"We don't benefit from our natural resources. It's a simple fact. The bankers, the politicians and the investors, they take our resources out of Northern Ontario to be manufactured somewhere else."

Deibel garnered half a per cent of the popular vote in his 2014 bid for the Thunder Bay-Atikokan riding. Now 84 years old and without a vehicle, the North Bay-based Party founder is seeing new energy rising to take the reins.

"We went through two elections and in the last election, we had three candidates including myself and we got under 1,000 votes so something's wrong when we've got a guy in North Bay who started an online petition and he's got thousands of signatures," Deibel said.

That 4,000-signature petition belongs to Trevor Holliday, an Ontario Northland motorcoach driver who formally submitted his leadership bid upon Deibel's resignation.

In a written statement, Holliday vowed to concentrate on the constitutional matter of political separatism, natural resource policies transportation, and health care.

"I have thought hard about which avenue to take and if I created a new party then the support of Northern Ontario would be split," Holliday wrote.
"Therefore, I have put forward my candidacy for Party leader. I feel where I am at is where Mr. Deibel was when he first created the Party in 1977."

Party President Gino Chitaroni has also resigned, a position Thunder Bay-Superior North candidate Paul Sloan aims to occupy.

"We need to organize, standardize and professionalize the party," Sloan said, aiming to grow the NOHP's 26-member base.
"There's a whole lot of stuff behind the scenes that has to be done. That's where the work is."
NOHP chief financial officer Andy Wolff said an election date has not been set.