The province is on the defense after opposition accusations that it's hiding information regarding the Nipigon River Bridge's January failure.
In January 2016 the west end of the Nipigon River Bridge rose 30 centimetres and stopped trans-Canada traffic for 17 hours. The failure happened only 42 days after the bridge was officially opened to traffic.
In an effort to learn what happened the Ministry of Transportation sent bolts from the bridge to the National Research Facility at the University of Western Ontario for testing six months ago.
On Friday at Queen's Park Progressive Conservative transport critic Michael Harris said two independent facilities have tested those bolts and have submitted reports. He believes there's also an internal Ministry of Transportation report into the bridge's failure.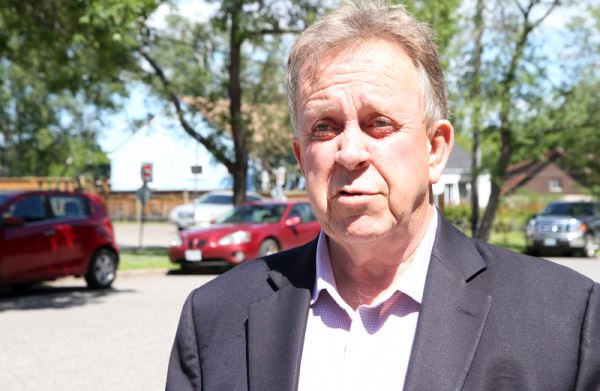 Harris added that the government has the answers and should share it with the public, especially those in Northern Ontario who depend on the bridge daily.
The political attack on the province's credibility crossed opposition party lines with the NDP's transport critic, Wayne Gates, adding that people deserve to know what is in the reports.
The NDP members also demanded to know what is being done to fix the problem to avoid another failure.
Minister of Northern Development and Mines Michael Gravelle defended his Liberal government, saying they needed all the answers before they made any information public.
"It's a complex situation we've been spoken to about this before it's chemical, metallurgical, and mechanical the aspects we are looking at," Gravelle said.
He added that while Mr. Harris may choose to make this a political issue, he doesn't believe that's appropriate or helpful.
"The Ministry of Transportation has been very transparent about the process all the way along the line," Gravelle said.
"The moment that the bridge failure took place they've issues 29 updates on their websites, and I've been as open as I can about what we know."
Gravelle said he has been pressing for those answers as it has been a considerable amount of time since the bridge failure, but it's crucial that we get the full answers so they can be applied to what adjustments will have to be done to the other side of the bridge.