Gilbert Smith spent most of his career working away from Naicatchewenin First Nation (Northwest Bay) to feed his family of six.
His path led him across the north fighting forest fires, through the mills in Fort Frances and International Falls. He built a skill set that grew from probation into childcare, education and social work that eventually brought him home.

Since he retired, the elder has been playing a role in Naicatchewenin's economic development strategy that mirrors the approach he took to his working life.

"There's no jobs," Smith said of the First Nation about 60 kilometres northwest of Fort Frances.

"We have short-term programs like building houses. When the houses are done, there's nothing else to do until we get more funding to build houses. That's the only employment we really have."

That was before New Gold.

The company that bought Rainy River Resources' mining claim in 2013 carried on its predecessor's ambition to foster model relationships with nearby First Nations.

In the spirit of the Impact Benefit Agreement between the company and the First Nation, New Gold staff attends feasts for the land Smith presides over in the spring and fall. It reminds the elder of the handshaking imagery of Treaty 3's signatories in 1873 and gives him hope that settler and indigenous cultures can come together for mutual gain.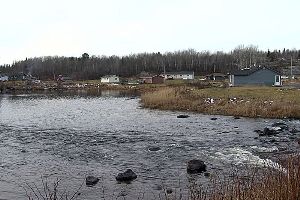 "They don't just go to take stuff they're going to take. They have to do this first," Smith said.

"That's why I'm excited about me seeing people coming this close. They're this close now but they're not there yet. Maybe that will never happen.
"Maybe it will."
Remote development
The construction phase for the mine that's expected to open in the summer of 2017 already employs over 70 per cent Anishinaabe people, including more than 40 of the 250 Naicatchewenin members who live on reserve. By the time it's operational, the mine will employ some 600 people.

Much like Smith and the New Gold employees, the Naicatchewenin Development Corporation has been building its economy elsewhere. It owns transportation and water businesses in Fort Frances, stake in a pharmacy in Thunder Bay and since the nearby gold discovery, has been diversifying into mining supplies and services.

The model adopts expertise from existing organizations, builds a new ownership shell then it nurtures skills and capacity in the local population.
The development corporation partnered with a security company in Southern Ontario, for example. It attracted staff and financing from Wunnumin Lake and Kingfisher Lake First Nations to create a firm that now has the security contracts for both the Musselwhite Mine and New Gold.

"Building capacity in the community is very important," said the development corporation's director of operations Tony Marinaro.

"We have to prepare people to participate in those opportunities and bring them up to speed. There's a big learning curve on our end but we can't make excuses not to participate. The ownness is on us to meet the industry halfway."

Using that model, Naicatchewenin members have some stake in 40 different contracts for the mine.

With an increasingly experienced labour pool, equipment and capital, Marinaro foresees those companies and their staff extending their reach across the country, all while developing Naicatchewenin's local economy.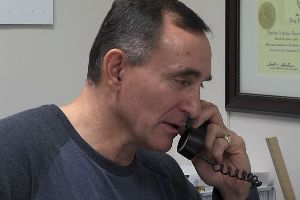 "You have to have blood in the game. You have to invest your money. You have to invest your people. You have to have an ability to do your part of the partnership, too," he said.

"It's not just a handshake and a token relationship. It can't be that, at all. Otherwise there's no longevity, there's no sustainability. This is what we're looking for. It's beyond the life of mine, or whatever the project is."