The Toronto Transit Commission leadership brought a stern message to Thunder Bay's Bombardier plant today but left optimistic they can negotiate a timeline to save the strained relationship.
Bombardier delivered only six of 50 streetcars in a $1.25-billion contract last year and questions are rising in Toronto over the company's ability to deliver 200 vehicles by 2019.

On Monday, the TTC board was tasked to write a report by July that could exclude Bombardier from future tenders. After touring the local plant this afternoon, the TTC chair and CEO both expressed hope that a delivery schedule can be operational before that report is delivered.
"Bombardier certainly understands that we're not happy customers," said TTC CEO Andy Byford. "We did discuss schedule with Bombardier at the highest level. One of the actions was, that both of our teams must lock that schedule down."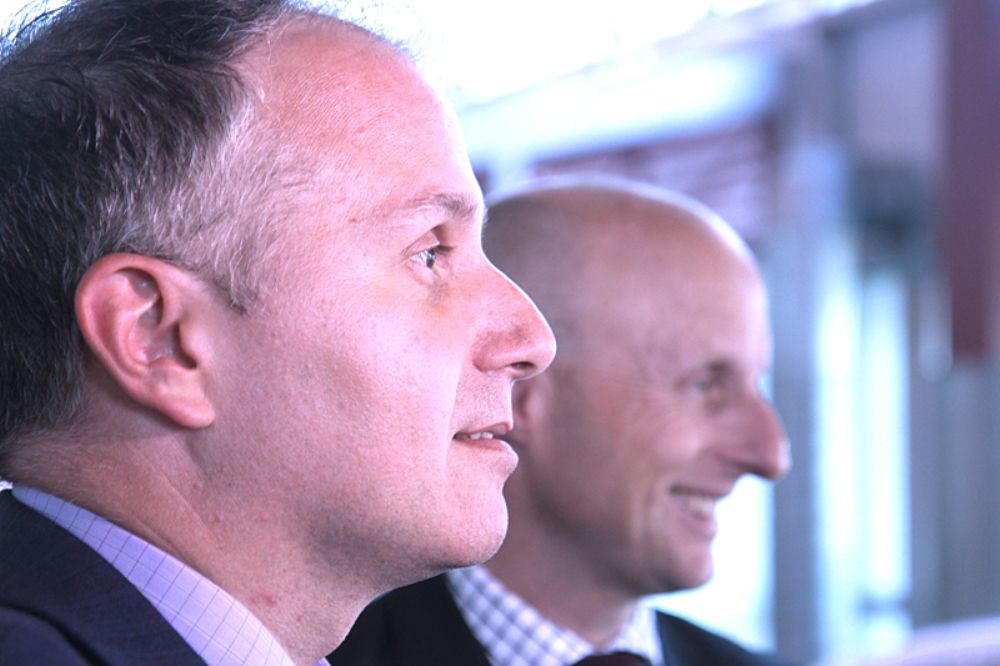 The TTC rejected vehicles Bombardier sent last June, claiming the cars were riveted together and that walls weren't properly aligned with under-frames. Board chair Josh Colle was encouraged by the changes Bombardier has made to its management and supply chain. He says his board will judge Bombardier on what the company does next.
"The schedule point we're most concerned about is delivery of vehicles on a regular basis," Colle explained. "The number of them, to me, is less important than if we know that every five days, a vehicle is turned out of Thunder Bay. Then, we're thrilled."
A Bombardier spokesperson would not comment on the prospect the TTC could freeze the company out of future bids. In a prepared statement, he expressed Bombardier is committed to working toward a schedule, "to make sure the TTC customers get the streetcars they want as fast as possible."
Unifor Local 1075 president Dominic Pasqualino pointed out Toronto streetcars built in the Thunder Bay plant have been operating 10 years beyond their expiry date. He welcomed the opportunity to show TTC staff the quality of Bombardier's local operations.
"I can understand they'd be frustrated. Certainly the problems we've been having with our suppliers have been a major problem but on the other hand, we can't build the cars if we don't get the parts. Thunder Bay is not part of that problem."