THUNDER BAY -- A full-blown riot destroyed the top floor of the Thunder Bay District Jail correctional officers say.

OPSEU Local 737 president Mike Lundy said around 70 inmates took control of the protective custody floor Monday night demanding prescription drugs and cigarettes, holding one corrections officer hostage, and destroyed it in a riot that lasted 12 hours and took tactical corrections teams brought in from several cities to control.

"What you're probably going to hear in the media from the Ministry of Community Safety and Corrections Services is that it was a disturbance or a minor disturbance . It was a full-blown riot," Lundy said.

"The entire top floor of the Thunder Bay jail last night was compromised and lost. Officers had no control over our top floor."

Grill gate doors were destroyed, heaters were ripped off of walls and glass was smashed. The ministry said cameras and lights were also smashed. Lundy said weapons were used and threats were made in a coordinated effort by the inmates that he suspects was well-planned for some time.

"I would say so. The amount of work that went into what happened last night, it was calculated," he said.

A total of 31 Institutional Crisis Intervention Team members, correctional officers highly trained to deal with situations like riots, from Thunder Bay, Kenora, Fort Frances and Sault Ste. Marie were called in to deal with the situation.

Three inmates and the officer were sent to hospital, everyone but one inmate since released.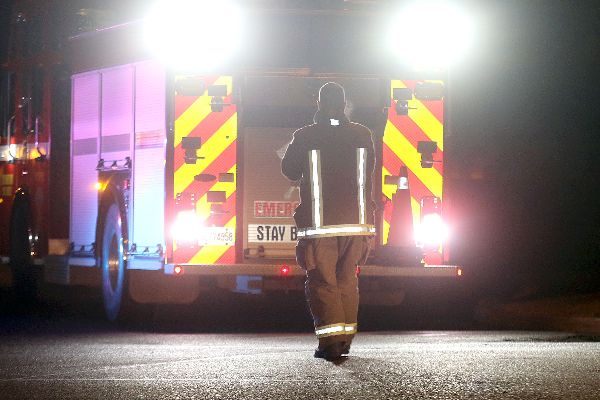 Lundy said officers at the jail have been warning the ministry for years that something like this was going to happen because of overcrowding, no yard time, visitation restrictions and a lack of programming. The century-old building is also hasn't had its staffing model updated in 35 years.

"They're frustrated. They're angry," he said of the inmates.

Lundy said he puts blame for the riot squarely on the ministry.
"This is on you. This is on them. Every institution we tell them that these problems are going to come and they seem to ignore us," he said.

"I'm frustrated with the smoke and mirrors show."

As for the people involved, Lundy said the officer held hostage was the most well-liked by inmates. He is now home from hospital with his family, but Lundy said he's not sure if anyone can ever fully recover from what happened Monday.

"I don't even know where we being to pick up the pieces," he said.

The Ministry of Community Safety and Correctional Services says the jail remains in lockdown and several investigations are ongoing. Spokesperson Brent Ross said it was a shocking and a sad reminder about the risks correctional officers face.

He and Lundy credit staff, management and the crisis teams for handling the situation so well.