After leaving off last time I decided to talk to people about what they think constitutes the term fine dining. So now let's take a look at a few more local restaurants that seem to fall into the fine dining category.
Bight
Bight has been in operation since Dec. 6 2012. I was actually their very first customer that day.
Bight's executive chef is Allan Rebelo. Bight has been honoured with many awards over the years such as new business excellence award in 2014 by the Thunder Bay Commerce Business Awards. It's also been voted best burger along the North Shore by Lake Superior magazine.
Bight's menu changes frequently but they do keep some of their most popular choices consistently available. The view inside the restaurant overlooking Lake Superior is spectacular.
Bight also has a fantastic variety of wines and top notch cocktail drinks.

Bight restaurant is located at 2210 Sleeping Giant Parkway, located down on the Marina, they are open daily from 11:30am, Sunday to Wednesday they close at 10pm, Thursday they close at 11pm and Friday and Saturday night they close at 12am. Call for reservations 622-4448.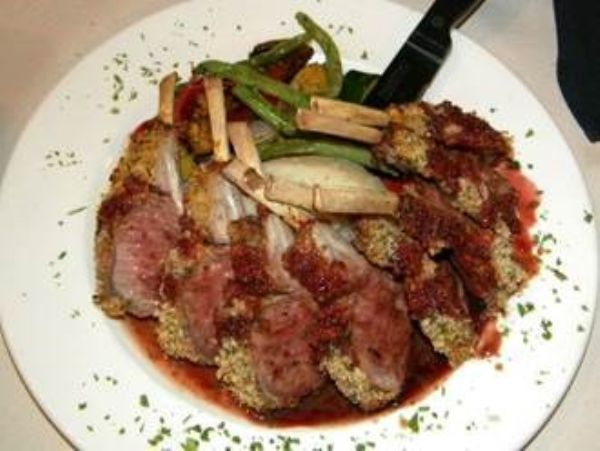 Giorg
Giorg restaurant has been in Thunder Bay for more than 26 years, but changed ownership in 2014.
The new owners took a short break to remodel the interior and make some much-needed upgrades, which have made Giorg a great dining destination.
Giorg's executive chef is Neil Puzzella. New ownership means some things have changed but most of the menu still features some of its staple items.
Giorg puts out some amazing pasta dishes but does offer its customer rack of lamb, chicken supreme, veal, pan-seared duck and dry aged tenderloin.
Since Giorg has been purchased by new owners, you may have noticed the name change. It now goes by Giorg Cucina e Barra which means Giorg Kitchen and Bar.

Giorg is located at 114 N Syndicate Ave, they are open Tuesday and Wednesday at 5:30pm til 9pm, Thursday 5pm til 10pm, Friday open for lunch from 12pm til 2pm and again at 5pm til 10pm and Saturday from 5:30pm til 10pm. Call for reservations 623-8052.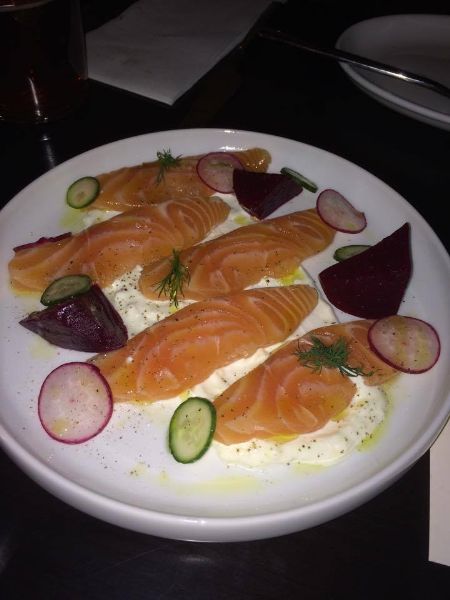 Tomlin
Many people remember the name Steve Simpson from Top Chef as he was the first person to win that honour in the local annual competition. You may also remember him from the Sovereign Room with all his amazing dishes.
Steve Simpson ventured out on his own with his vision to open a fine dining place where he could be creative and offer people in Thunder Bay something they had not experienced anywhere else before.
Tomlin offers you fine dining in the downtown core with the options of small plates or large plates for sharing. This gives his guests a chance to try many different food choices while dining.
Tomlin cures all their own meats in house, and offers a variety of amazing cocktails and scrumptious desserts.
Tomlin is located at 202 1/2 Red River Road, open from Tuesday to Thursday from 5pm til 10pm and Friday and Saturday from 5pm til 11pm. Tomlin takes reservations for parties of 6 or more, call 346-4447.
Uptown Cut
Cole Snell is the owner of one of the newest restaurant in town -- Uptown Cut, which opened in March 2015.
Uptown Cut is a unique restaurant that's offering something exciting and new. Some may even dare to say it offers you the ultimate dining experience.
A chalk board that frequently changes lets the patrons choose how the night goes, whether it's a five, seven or nine course meal. Depending on your appetite you can select from an array of foods created in house by some amazing chefs. Uptown Cut has four chefs -- Graham Crago, Stacey Holm, Alyssa Degagne and Staci Fraser -- and there is always something great on the menu.
They offer lunches that range from amazing salads and burgers to their totally awesome deep fried gnocchi.
Uptown Cut prides themselves on using aged meats. They have also recently started to offer a retail store for purchase of homemade preserves, pickles, and their famous tomato sauce and Bolognese.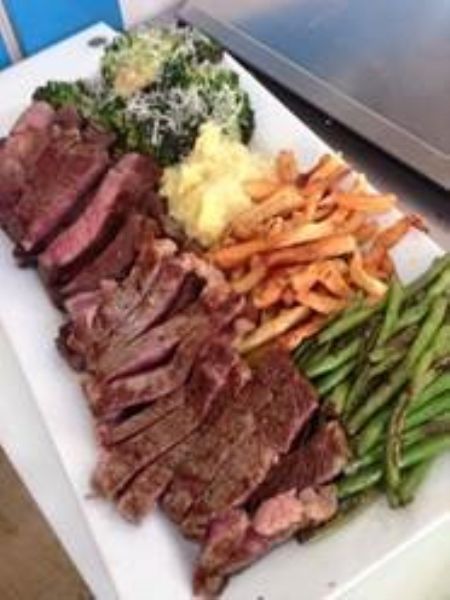 Uptown Cut also offers a line of handmade ganache truffles, cook wear by Apolia, and pottery by Tim Alexander.
Uptown Cut even sells their steaks direct to the public for home use. A chef will even take you through step-by-step cooking instructions.

Uptown Cut is located at 252 S Algoma Street and are open 7 days a week from 12pm til close, and Sunday from 5 pm til close. Also where I list the chefs, can you please add Corey Buyers as a chef, apparently Cole forget to mention him! Call for reservation 344-4030.
Find out more about Thunder Bay Dining on Facebook.

For more from the DIning Lady, be sure to check out this website.