Have you been to Organic Garden Café?
If not you are missing out on a true local gem.

The Organic Garden Café, located inside the wine-making store on 415 Fort William Road, has holds a maximum of 18 people. The owner Shelly is the cook, and her husband Patrick is the waiter.
These two sure know how to make you feel welcome. When I told Patrick I was a meat lover, he replied "you came to the wrong place." We both laughed and I told him I heard he makes the best veggie burgers.
"Well, I have been told they are pretty good," he replied.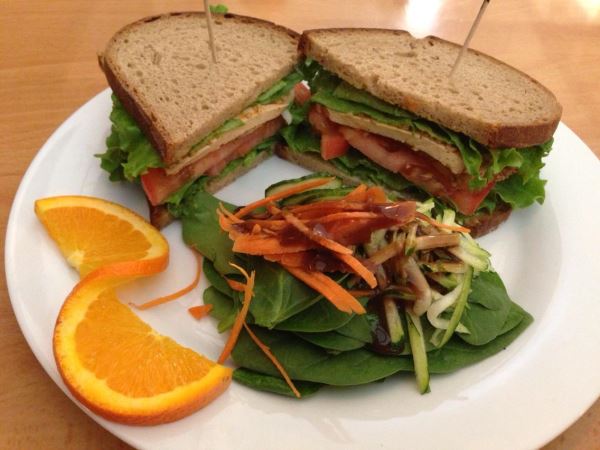 When I first met Patrick it was like he had known us for years. On each table there is a menu along with a pen and some paper, you write down your table number, pick the items you wish to order and simply write it on this paper.

The menu at the Organic Garden Café has something for everyone: TLT's (Tofu, Lettuce, Tomato) sandwich, wraps, pizzas, soups and more.
They also have organic brownies and parfaits for dessert.
Their hot beverages are from other local businesses, The Great Northwest Coffee Company and tea from the International House of Tea. They pride themselves on serving many organic products as well, such as orange juice and sodas from Santa Cruz (ginger-ale and root beer).

We had heard so many people talk about the veggie burger that we decided we had to have it. It is usually only offered on Fridays, but if you are really lucky sometimes they have some on Tuesdays. Patrick brought us out a small bowl of soup to try and for a non-vegetarian I must say I really enjoyed it.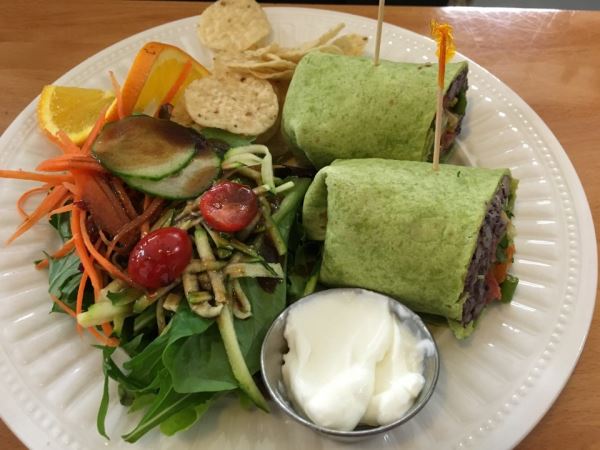 It was called the Triple Red. It almost reminded me of a chili dish but in a soup form. When I see this soup listed on his daily special I always try to get there, it's that good!
Our lunch arrived within minutes and it looked delicious. In fact, the veggie burger was quite large, was loaded with fresh toppings, and the spinach salad was tasty.

I was told in the summer months they grow most of their own produce to use in the café. In other months they source out to local places.

After lunch I had the pleasure of talking to Shelly, Patrick's wife, she is a vegetarian and loves cooking healthy food. Patrick is a backyard gardener who admits to owning goats to cut his grass.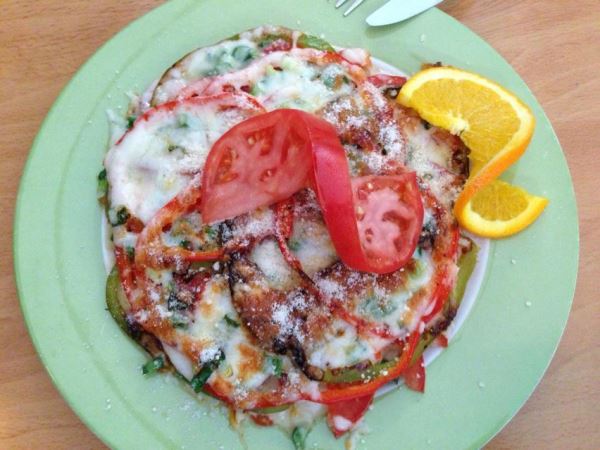 Patrick has been a vegetarian for 40 years. He said he doesn't miss eating meat, and I have to admit after trying some of their vegetarian dishes over the last year you can eat quite well being a vegetarian.

I was never a person who would even consider dining at a vegetarian place. After dining at Organic Garden Cafe, I try to dine at least twice a month now.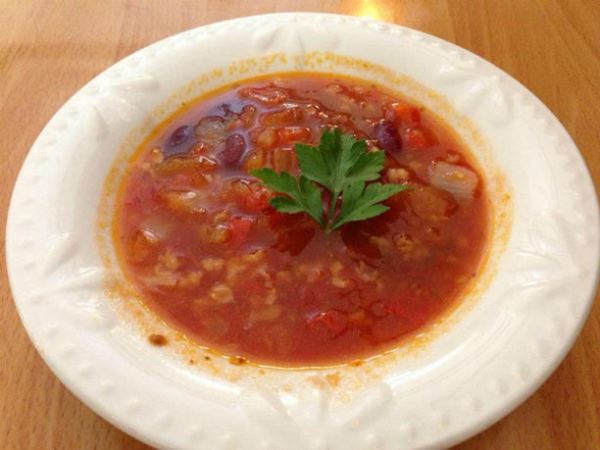 The atmosphere and the simple delicious food keep me going back!

Organic Garden Cafe is located at 415 Fort William Road, they are open Monday to Friday, their hours are Tuesday to Thursday 11:30 a.m. to 6 p.m. and Friday 11:30 a.m. to 8:00 p.m.

If you have no time to dine in, you can always call ahead and place your order their phone number is (807) 344-1917.