Who would have guessed that two strangers meeting on a blind date would marry years later and team up to open a great little bistro on the south side of the city?
Geri and Ken Little became the husband and wife duo who started a catering company called Ambiance catering. After years of catering, their dream to open a restaurant came into play.
Ken originally worked in the automotive industry but his passion was cooking, Geri on the other hand was a red seal chef and loved cooking.
If you're looking for a great little eatery on the south side of town you have another fantastic place to try! Thyme, a French bistro, opened without serious marketing and from word of mouth alone it has been a hit since day one.
Geri's chef background began at The American Institute of Culinary Arts. She has cooked in Chicago, Japan, Florida, Victoria B.C. as well as Thunder Bay.
Geri's training was mostly in French Cuisine.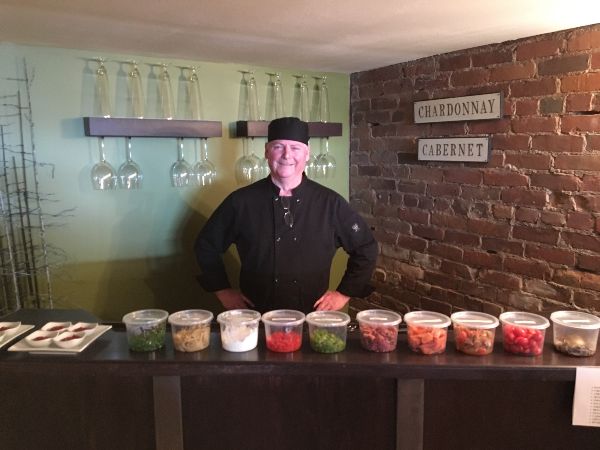 They plan to open Thyme in the evenings for fine French dining in the fall of this year, complete with delicious French meals, French wine, and the same relaxing atmosphere.
They also have plans to open the upstairs for conferences, cocktail receptions, or private parties.
Geri said they will continue to cater for our customers, but will be saying goodbye to their wedding catering at the end of this year.
Thyme's menu is like none other in our city. Geri and Ken have tastefully designed their menu so guests can truly have that French-themed meal.
If you go for breakfast you will find great items like banana and strawberry stuffed crepes with vanilla cream or apple cinnamon stuffed crepes. Maybe you would prefer salmon pouched eggs and parmesan petals or eggs Benedict.
 
If that's too fancy, a traditional breakfast is available.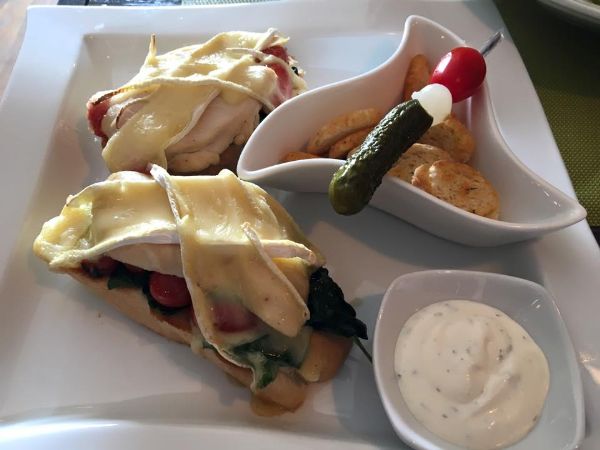 The lunch menu has great options, like a simple egg salad sandwich that you can get on a fresh baked croissant or pumpernickel bread.

A more hearty lunch would be the open-faced ooey, gooey Brie and chicken sandwich, or some real French-themed items like Coq Au Vin or Coquille St Jacques.
Other great lunch menu items offered are Ratatouille, crab cakes, filet mignon and mushroom pate tower, or the stuffed portobello mushrooms with parmesan cheese.
The menu will be changing up a bit, so be sure to check their website or Facebook page for their daily specials.
Thyme also does brunches which I had the pleasure of going to in April and it was fantastic. The food was outstanding! Thyme was filled with enthusiastic guests who loved the brunch, which had fresh-squeezed orange juice, an omelette station, prime rib station, and a fantastic array of desserts to choose from.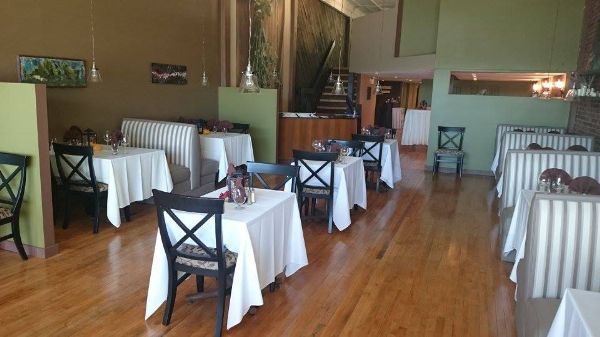 Thyme also is available to host any event you may be looking to hold such as bridal showers, wedding showers, engagement parties, office parties, or meetings. No matter what you're looking for, Thyme can work with you to make your day special.
So the next time you are looking for a great place to try for breakfast or lunch, look no further than Thyme, simply delightful. I am sure you will be happy you stopped by.
Thyme is located on Victoria Avenue in the old Fresh Air Experience building and is open Tuesday through Saturday from 8 a.m. to 2 p.m.
Learn more about Thunder Bay dining visit the Thunder Bay Dining Facebook page. For more on the Dining Lady,checkout this website.