Last year we talked about food trucks, outdoor patios, restaurants, and the debate over Coney burgers.
I thought I would bring something different to the table this year, a local store that people can't get enough of. Well, if you haven't already heard we have a local place that carries more than 80 different varieties of cheeses, from Thunder Bay and around the world.
Of course, I am talking about Cheese Encounters.
Ever wonder what happens when two men who pride themselves in local products and fine foods get together?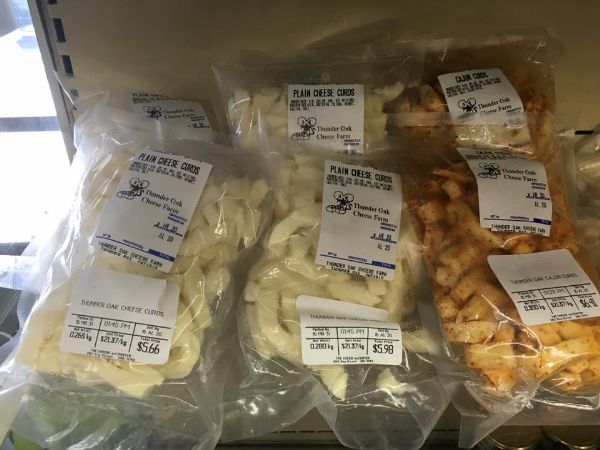 Well together they open up a store that provides amazing local products and hard to find items from around the world. Doug Morrill, owner of Gargoyles, teamed up with Matt Wilkins and together Cheese Encounters was born.
Both Doug and Matt got into the business, as it seemed like a natural fit with their combined experience in the culinary industry.
Cheese Encounters opened almost two years ago on Bay Street, but they out grew that space and had to move into a larger location -- their new Algoma Street address.
Cheese Encounters serves more than cheese.
They strive to carry only the finest products available, sourcing from all over the world, but with a strong focus on cheeses and products that are produced in Canada and especially the Thunder Bay area.
They carry a variety of cheese (around 80 or so kinds at any given time). About 50 per cent of it is produced by small farms in Canada (primarily Ontario and Quebec).
The other half is imported, primarily from France, Italy, Switzerland and the Netherlands.
Cheeses come in a variety of prices, anywhere from $30-per-kilogram all the way up to $130.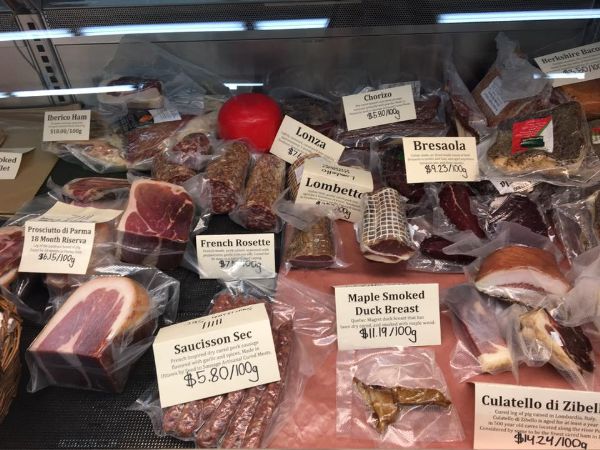 Cheese Encounters offer a variety of cured meats, terrines and pates, all of which have been carefully selected for their uniqueness, quality, and flavour. Some interesting cured meats include 3 year aged Iberico Ham (a Spanish ham made from the prized Iberian Pig) and cullatello (an Italian cured ham made exclusively in one region of Italy).
Some local products they carry are of course Thunder Oak Cheese, Superior Oil Company oils, Slate River Valley Dairy's products, Brule Creek's extra virgin canola oil, Boreal Birch Syrup, Frape and Sons Bitters, and Chocolate Cow chocolates.
They offer a variety of nice quality butters some made with goat's milk and some from cow's milk. They also carry a lot of Canadian Raw Honey, a variety of crackers, jams, mustards, pickles, and olives.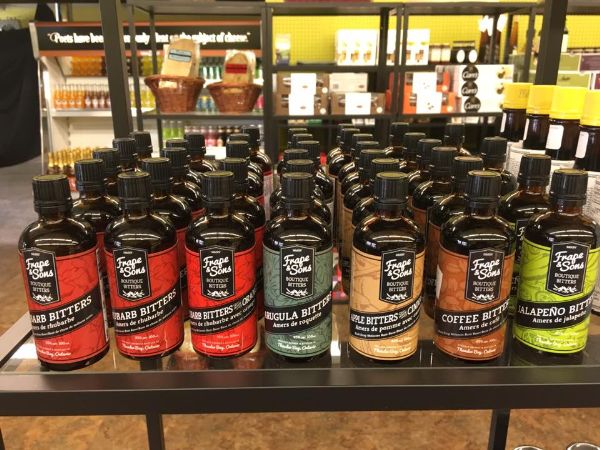 If you are looking to bring that special gift to a dinner party, Cheese Encounters can make you a custom ordered cheese tray. Go check out the amazing line up of cheeses and meats at Cheese Encounters.
Many local restaurants and caterers purchase some of their ingredients from Cheese Encounters, such as Bistro One, Gargoyles, Uptown Cut, Tomlin, Sovereign Room, Nook, and the Redhead and the Chef.
Cheese Encounters is located at 123 Algoma Street, in the old Folino's. They are open from 10 am-6 pm Tuesday to Saturday.