Tucked away on the south side of the city is a little hidden gem that many people are unaware of called The Blue Door Bistro.
The Blue Door Bistro, located on the south side of Victoriaville Mall, is the Good News Cafe under different ownership. On Nov. 5, 2015 the Blue Door Bistro celebrated its third year in business.
Owners Hollie and Craig Napper boast an amazing little eatery serving their client's breakfast and lunch, and on occasion they have evening themed nights, offering up some of Thunder Bays finest dishes.
Chef Craig was born in British Columbia and moved to Thunder Bay as a young child. Upon graduating from high school Craig enrolled into the culinary arts program at Confederation College and then headed to Sault Ste. Marie to take the advanced chef training course.
Craig completed his apprenticeship at the Valhalla Inn and spent time as a chef at the Victoria Inn before moving to Banff Alberta, where he worked as a chef at the Blue Mountain Lodge.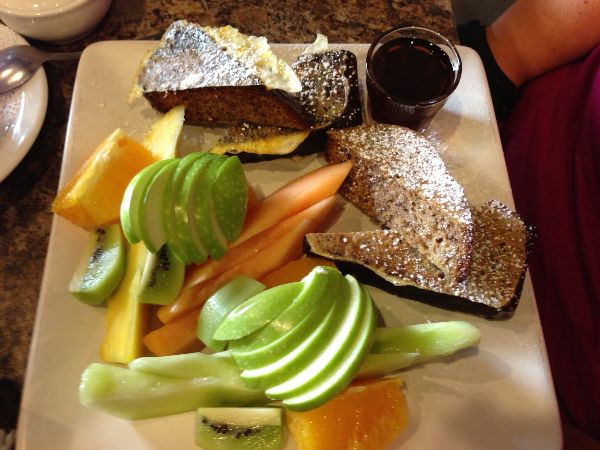 With all this experience behind him it is no wonder that Craig creates dishes that stand out at The Blue Door Bistro.
When Craig and Hollie returned to Thunder Bay in 2007 and eventually decided to open their own restaurant. They wanted something different, a place people would want to come in and enjoy creative dishes from their worldly travels.
Craig is the main chef but times have become a bit busier and they have hired another sous chef to help out. Hollie runs the front of house, greeting customers and serving them.
This couple is amazingly friendly and knowledgeable. Craig can answer any food related questions right down to allergies while Hollie keeps the front of house happy with her smiling face and peaceful nature.

Craig and Hollie also do catering, and offer take out $10 lunch box specials for those who cannot dine in.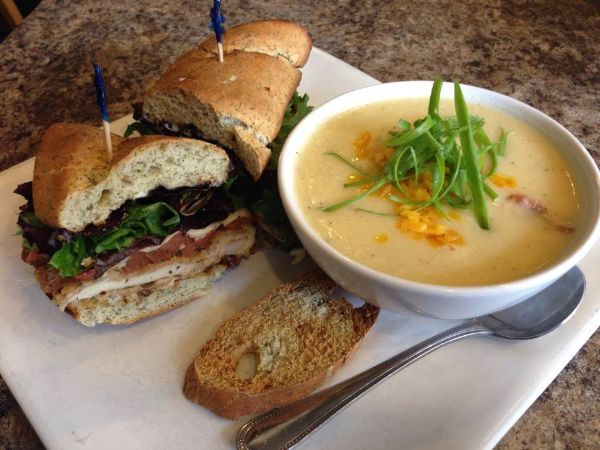 The Blue Door Bistro also welcomes people to book for private functions; they are a fully licensed restaurant and can cater to any of your requests.
The Blue Door Bistro wants to give you a chance to try its place for less, so every Monday to Friday they offer BOGO buy one get one free between 8 to 9am. This is a fantastic way to go in, meet Hollie and Craig, enjoy a delicious breakfast with your family or friends, and get to see just how great this little gem truly is.
Check out some of the many Blue Door's best sellers from the eggs benedict or banana bread French toast at breakfast. My ultimate favorite is the mixed grill, a plate filled with your choice of eggs homemade candy peppered bacon, in house made maple sausage, a nice piece of ham and fresh cut potatoes, with your choice of toast.
For lunch try the chicken parmesan sandwich or, my favourite, the quatro formage grilled cheese sandwich, which is filled with four different cheeses. If you're not into meat items, they also serve up some pretty delicious salads, soups, and wraps.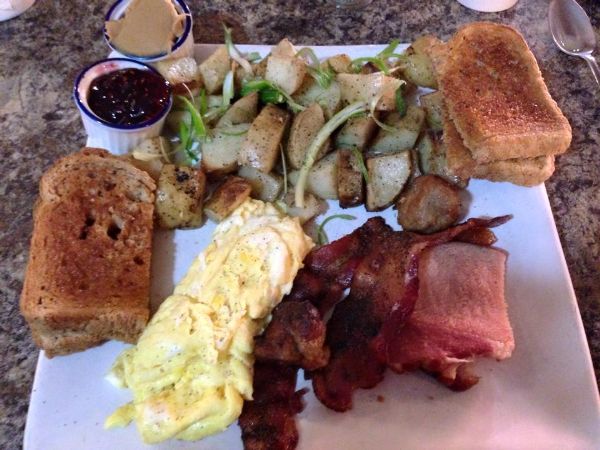 The Blue Door Bistro also offers the public meal replacements, of fresh cooked meals, frozen and ready to reheat.

If you're looking for a new place to try, why not swing by the Blue Door Bistro at 116 S. Syndicate Avenue, near the South Entrance to Victoriaville Mall, near the parkade entrance.
The Blue Door Bistro is open Monday to Friday from 8 a.m. to 3pm. They also host monthly theme nights. Check out their next theme night on April 15, 2016.
To make reservations or simply inquire on catering, a private event, or to inquire on the meal replacement plans, you can call Hollie at (807) 623-5001.