Nutrition's double-edged sword

ake a look in any health and fitness magazine, health food and supplement store and you will be overrun by statements that promote antioxidants as the health boosting, life changing, natural weight loss enhancers and the key to vitality a necessity.

However, that's not the whole truth.

Sure, antioxidants play an important role in our health and advertising makes these free radical reducers, molecule oxidizers and disease neutralizers an attractive one, but let's understand when and how they can benefit you or harm you to get the best result.

Benefits
Balance is important in your body. Antioxidants help provide balance by neutralizing oxidized molecules. Oxidation occurs in your body naturally, which is accelerated because of stress, exercise, inadequate sleep, and a poor diet.

Dangers
For many years now, it has been touted that the more antioxidants the better.

This is however somewhat false. Let me tell you why.
Current research shows that too many antioxidants can have negative effects on your body. A little stress and oxidation in your body is beneficial, and allowing your body to fight it by itself, is a natural part of your body keeping its "edge".

Lets take exercise as an example. Exercise naturally produces free radicals as a by-product of muscle tissue breakdown. These free radicals produce stimulation in your body to respond to begin rebuilding your muscle tissue giving you the growth and gains you're looking to achieve. Taking in high levels of antioxidants after exercise might actually hinder muscle growth and recovery!

The term 'antioxidants' is rather broad and there are many different types of antioxidants that have different functions and benefits. Let's look at two that can specifically help improve exercise performance, weight loss, and overall health.

Flavanols
Foods that are high in flavanols include: dark chocolate, apples, and tea. These are not to be confused with flavonols, a class of flavonoids containing a ketone group.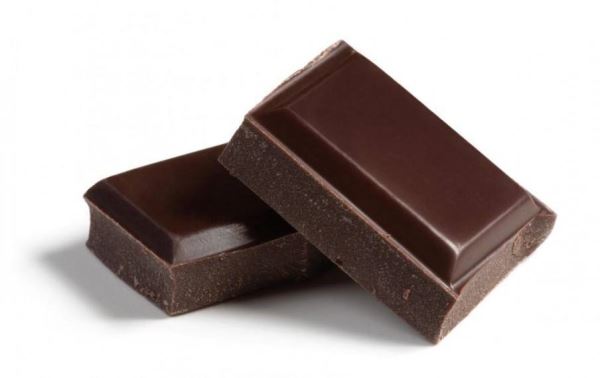 The flavanols in dark chocolate help maintain the elasticity of blood vessels, which contributes to normal blood flow and may be able to decrease the rate in which you lose brain function as you age. So yes, you have permission to each chocolate! Lol.

Apples are antioxidant powerhouses with a large amount of their antioxidants being in their skin. The antioxidants in apples can help fight cancer, heart disease, asthma, and diabetes. However, it is also one of the top foods to avoid on the Dirty Dozen list for pesticides and herbicides. Eat organic if you can.

Green tea contains one of the most famous antioxidants, EGCG (Epigallocatechin gallate). EGCG can up regulate the processes in your body that burn fat, upwards of 17%! People who drink green tea also have lower risks of many cancers. Researchers attribute most of this decrease in risk to EGCG.

Anthocyanins
Anthocyanins are another extremely popular group of antioxidants with powerful health effects. Anthocyanins are found in dark red and purple foods like blueberries, pomegranates, and cherries.

Blueberries are well known for their antioxidant proficiency, which can help with brain, eye, and blood vessel health. They improve memory and cognitive function associated with aging, they are low in sugar, which in turn is great for keeping your calories in check while keeping your antioxidants up.

Pomegranate benefits have been overstated as a lifesaver, but they do improve blood vessel health and help prevent a high viscosity of your blood platelets.

Cherries have been shown to be strong enough to inhibit key enzymes in the body that regulate inflammation and act as a natural painkiller, which may help with symptoms of arthritis and gout. The anthocyanins help improve memory, motor function and protect the body against oxidative damage.

Of course there are lots of foods with great antioxidant properties and you should feast from the bounty of them!
Should You Supplement?

If you are not eating a well-rounded diet that would include a good load of antioxidants from a variety of foods, then look for a good quality supplement that has a high bioavailability. To increase your exercise performance, you may want to take quercetin twice a day.

Yours in health!